Flordis have some unique and effective products that are growing in popularity amongst the medical and natural fraternities alike.
With well known brands including Ellura– a unique cranberry formula for urinary tract support, to Iberogast– known for its effective treatment of IBS and other stomach and digestive complaints, Flordis are a brand to be relied upon.
Flordis Products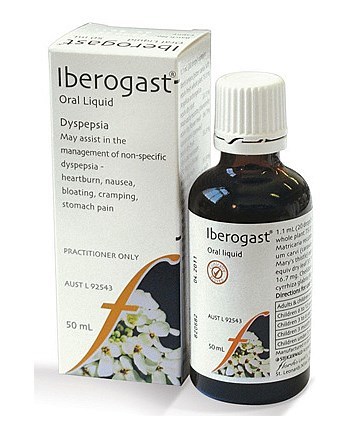 Iberogast
Iberogast is scientifically-proven, natural relief from the pains and discomfort of irritable bowel syndrome and indigestion
Iberogast contains nine herbs with medicinal effects on gut function - including calming chamomile, soothing peppermint, restorative angelica and lemon balm.
Ellura
Ellura is a concentrated cranberry extract with a difference - different from other cranberry supplements in that each capsule contains the therapeutic dose of the active constituents of cranberry (the proanthocyanidins). These active components have been shown in clinical trials to 'unstick' the bacteria that cause the infection in the urinary tract, allowing your body to then flush them out.
All the products from Flordis come with clinical evidence supporting their efficacy, and are produced from the highest quality, natural ingredients.
Other Products
Need something for sleep, concentration, liver support of a quality fish oil? Consider Flordis - take a look at their range here