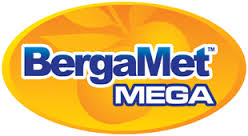 Bergamot (the active ingredient in BergaMet Mega) has long been known for it's beneficial effects to health and wellbeing. Used for centuries in European regions, it is subtly different to other citrus fruit in it's make-up of antioxidant compounds and the high level of these active ingredients.
It is now growing in recognition by healthcare professionals from both traditional and natural worlds as having potential to:
assist in the maintenance of healthy blood-sugar levels
supporting healthy cholesterol levels - helping the balance of LDL:HDL ratio
Product
https://www.naturalchemist.com.au/which-bergamet-is-right-for-you/
Contact Us
If you have raised cholesterol or triglyceride levels and are looking at supporting traditional medication, or looking for a natural solution, call us at the Natural Chemist to discuss the suitability of Bergamet.
Phone: 1300 882 303
Email: info@naturalchemist.com.au