Spectrumceuticals
The specialists in specifically formulated supplements for those with allergies, food intolerances, chemical sensitivities and specific dietary requirements.
The high-potency formulas are Practitioner Dispensing Only range, to ensure all patients are supported and advised on the best supplement for their individual needs.
Spectrumceuticals Products
We stock all of the Spectrumceuticals range including: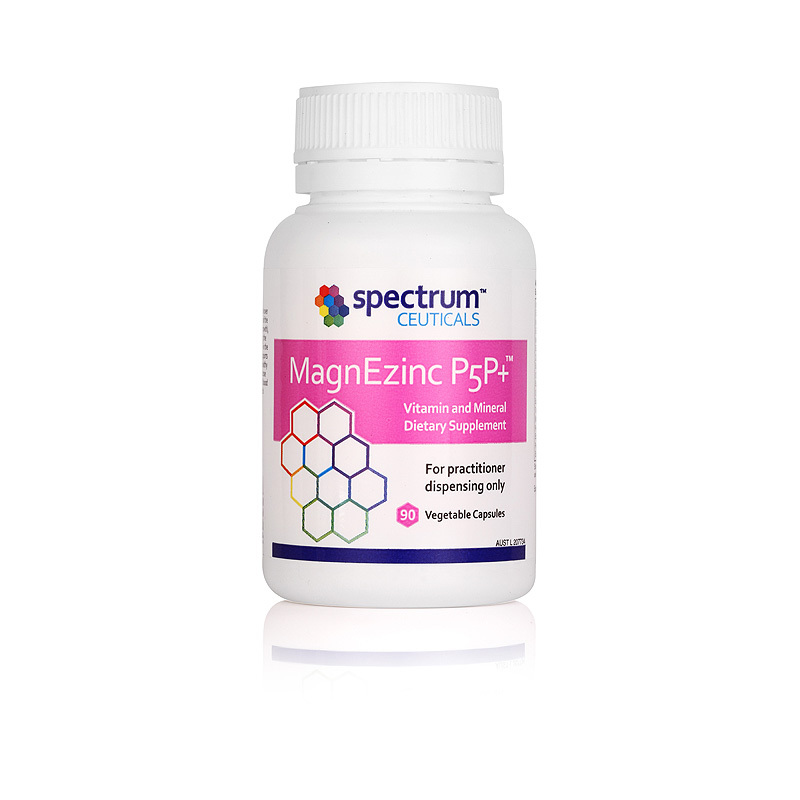 A specialty vitamin and mineral dietary supplement containing:
zinc - essential in over 200 enzymes in the body that support the health and function of the immune system, and it is required for protein synthesis and cell growth
vitamin E - an important antioxidant that assists in protecting the body from the damaging effects of free radicals
vitamin B6 in the form of activated P5P and pyridoxine hydrochloride - both of which support the health and function of the nervous system and supports healthy brain function
chromium - the main component of glucose tolerance factor which assists in the maintenance of normal blood glucose levels in healthy individuals)
molybdenum (which supports the body's detoxification mechanisms)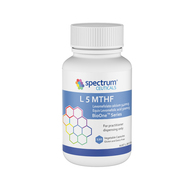 The most active form of folate - closet to that which we get in foods.
Folic acid must first be reduced in two enzymatic steps, whereas when this form, once ingested provides a form of folate that does not need to undergo enzymatic conversion before it can be utilised by the body.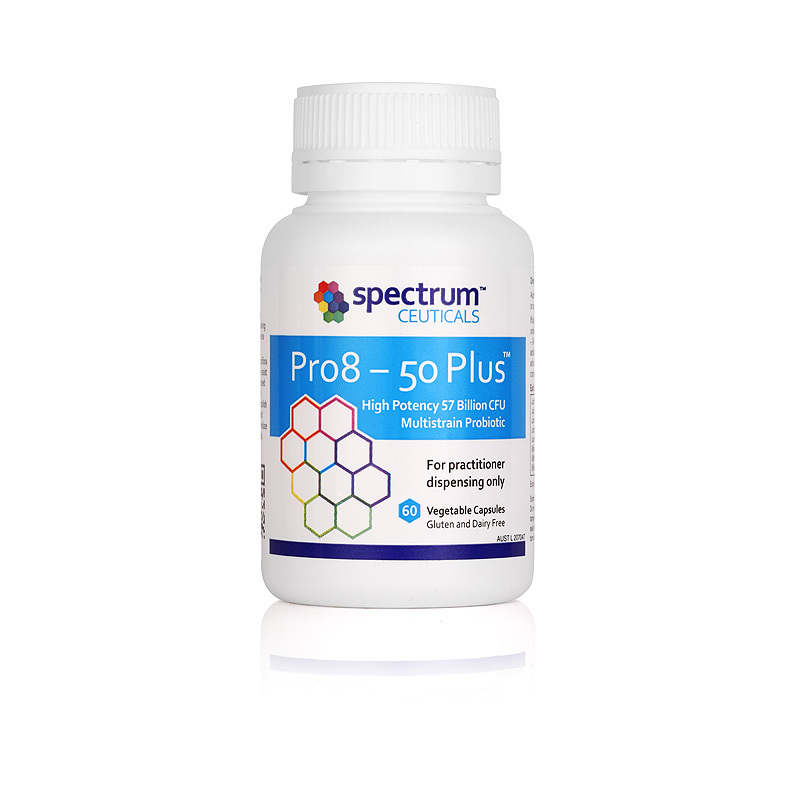 Pro8–50 Plus™ contains strains of beneficial probiotic organisms to assist in maintaining or improving your general wellbeing. This high potency, multistrain probioticsupports healthy immune function and may assist in alleviating symptoms associated with intestinal flora imbalance such as diarrhoea and constipation.
By stabilising and maintaining the beneficial microflora of the gastrointestinal tract, Pro8–50 Plus may assist in the management and relief of medically diagnosed IBS (irritable bowel syndrome).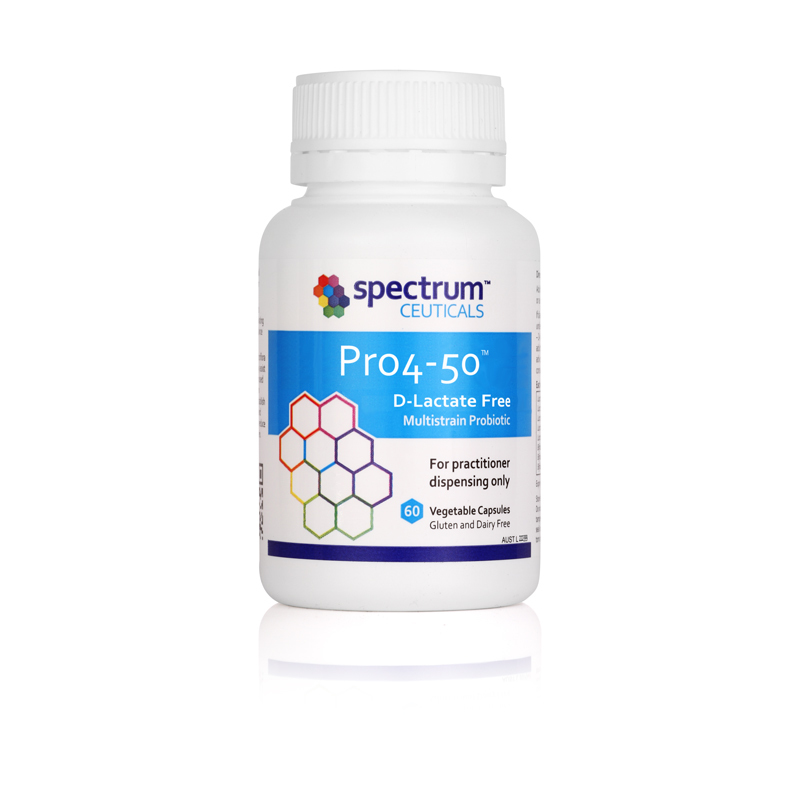 Pro4–50™D-Lactate Free is a high-strength D-Lactate free probiotic formula containing L. rhamnosus, B. lactis, B. breve and B. longum to restore, replenish and promote the growth of beneficial microflora in the intestinal tract.
Pro4-50™ helps to maintain normal gastrointestinal health and digestive function and supports the growth of healthy gastrointestinal microflora after a course of antibiotics. Bifidobacterium lactis is a commensal microorganism that inhabits the human intestinal mucosa and contributes to healthy digestive function.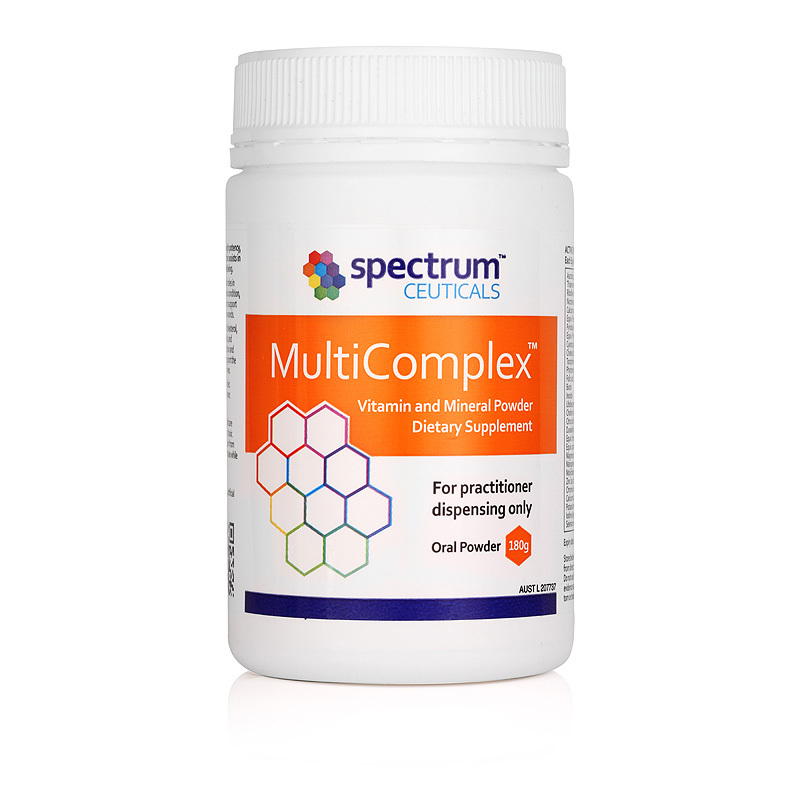 MultiComplex™ vitamin and mineral powder is a high potency, complete multivitamin and mineral supplement that assists in the improvement and maintenance of general wellbeing. Coenzyme Q10, magnesium and B vitamins play vital roles in the production of energy and help you perform in peak condition, while vitamin C is necessary for collagen production to support skin health and assists in healing the skin and minor wounds.
MultiComplex™ helps to maintain normal levels of cholesterol, maintain normal blood pressure in healthy individuals, and contains ingredients that support healthy brain function and memory. It is a source of calcium and vitamin D to support the development and maintenance of strong, healthy bones.
To browse the Spectrumceutical range, please set up and account and log in.
Contact Us
Call the Natural Chemist to get guidance on the best product for your healthcare needs.
Phone: 1300 882 303
Email: info@naturalchemist.com.au