Practitioner-only products
Practitioner-only products
Natural Chemist has the largest stock holding of practitioner-only products in Australia.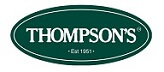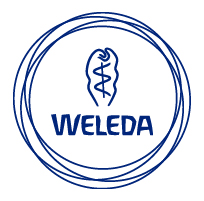 12 brands, over 1,000 products and growing. Our brands include:
Practitioner-only products are natural medicines listed or registered on the Australian Register of Therapeutic Goods and supplied exclusively to healthcare professionals.
Practitioner-only products are only to be supplied to, and dispensed by a healthcare professional as described in section 42AA of the Therapeutic Goods Act 1989. Retail sale of practitioner-only complementary medicine products to patients should only occur after consultation with that person.
Natural Chemist will keep expanding the ranges we stock, and we are very open to including new ranges as requested by practitioners and patients. Contact us if you'd like to us to stock a new range.
Frequently asked questions
What does 'practitioner only' mean?
Practitioner-only products can only be sold by qualified healthcare professionals. It is an agreement between us (Natural Chemist) and the suppliers to ensure that consumers are assessed appropriately before purchasing the product.
We have an expert team available at Natural Chemist to ensure that all our customers make the right decisions when purchasing practitioner-only products. Once you have placed your order, one of our healthcare practitioners will contact you within the next business day to assess your health and the appropriateness of your order. Orders without appropriate consultation/information will not be dispatched.
Do I have to be a practitioner to purchase these products?
No, you just need an appropriate consultation (provided by us) or documentation (such as prescriptions provided by other practitioners) in order to purchase practitioner-only products.
Do I need a prescription to order practitioner-only medicines?
You can place an order for your practitioner-only medicine at any time. However it will not be processed until the order has been verified by one of our qualified practitioners.
If it is your first time purchasing that particular practitioner only product from Natural Chemist, you will need to provide us with a prescription from another practitioner OR we will call you up for a consultation.
We do understand that many practitioners such as doctors or pharmacists may not give you a written prescription.
Unlike registered medicines that require a hard copy of the prescription before a pharmacy can dispense, there is no statutory law specifically governing the sale of practitioner-only natural medicines.
I am trying to re-order practitioner only products, do I need another consultation?
Your previous orders would have been verified by practitioners and the record of products you have been prescribed will be stored with us. We will refer to your consultation records (refer to our Privacy Policy) to verify your order. There may be times where you will need a follow-up consultation (usually every 3 months but the period may vary) to ensure all your health requirements are met.
What if I don't have a prescription?
You can talk to one of our healthcare professionals via a phone or video consultation.