Who is Natural Chemist?
Natural Chemist is your one stop shop for both mainstream and complementary medicines and advice. Natural Chemist is Australia's first online integrative pharmacy. We are based in Sydney and we are backed by two PBS and compounding pharmacies.
Our mission is to make integrative medicines more accessible whilst also strengthening the relationship between practitioner and patient.
---
Why a 'Natural' Chemist?
Diana Boot, Pharmacist & Nutritionist
In 2005 Diana was happily working as a community pharmacist in a suburban Sydney pharmacy.
One day a regular patient walked in with a pile of scripts and said he would return once he bought his lunch. The scripts were for blood pressure, cholesterol and acid lowering drugs; the patient walked back in with a pie, a sausage roll and a Coke.
Diana realised then that whilst her training had equipped her to help people manage the common diseases of our age, she wasn't doing enough to actually help fix the root cause.
She went home that night and enrolled in a nutrition course; and so began her journey towards integrative health care.
---
Why an Online Pharmacy?
After qualifying as a nutritionist, Diana set about incorporating her new skills into her local pharmacy. The response from clients was very positive, including from people who didn't otherwise associate with "natural".
It soon became obvious that servicing customers from a physical store only, meant that we could only help people within a small ring-locked area.
The Natural Chemist website was launched in 2014 with the goal of working out how we can take the level of service we provide in our physical pharmacies, and deliver it to a geographically-dispersed customer base.
It's no secret that people want healthcare with the same convenience they get in other parts of their life. We are absolutely delighted that we now get to help people right across Australia, including those in regional and remote areas. Our reach continues to grow and so far we've shipped products to 26 different countries.
---
Qualified, Caring and Convenient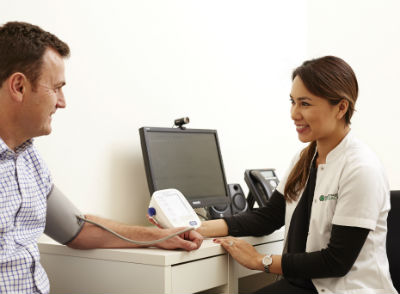 We are a family run business and 100% Australian owned. Our team includes pharmacists, naturopaths, nutritionists and IT professionals.
We are qualified professionals and as such we follow the highest standards in the work that we do, including our ethics and our codes of practice.
Most of our business happens through this website, but you'll still get a real person when you need one, by phone, chat, email or skype.
We are excited by the potential of new technologies to help us connect with patients regardless of geography. We are here to provide a convenient way to take care of your health and wellbeing.
---
Why Integrative?
We believe in helping customers with treatments that are backed by evidence, whether traditional or from nature herself. We recognise that prescription medications are often the best method of treating disease, particularly when the situation is acute, and that is why we maintain a full service prescription and compounding pharmacy. However, we also know that support with natural supplements and key nutrients is more attuned to nature's plan and allows the body support itself to restore balance.
We offer a caring and combined approach, which means we won't limit your choice to either mainstream or complementary solutions. Instead you'll be advised about the best options available for your needs, allowing you to make an informed decisions about your health. Mind, body & spirit.
---
Helping to grow our industry
Part of our mission is to strengthen the relationship between practitioners and patients. We believe strongly that all patients should be under the direct and ongoing care of a qualified practitioner.
Over the last two years we built our own IT tools to help us manage our patients' records. We realised the tools could be useful for other professionals and so we've made them available for others to use.
Natural Script is a free service for integrative health practitioners including GPs, naturopaths, nutritionists, herbalists and others. It helps to empowers practitioners to grow their business by providing tools to manage their patient records, clinical notes, and prescribing needs. More information.
---
Giving Back
We support charities both in Australia and across the world.
The Pathways Foundation is an Australian harm prevention charity that assists young people make the fundamental emotional shift from being a child to becoming a young adult. Click here for more info. Click here for more information
Every time we receive an order at Natural Chemist we celebrate by making a donation through Buy1Give1. Our donation is made by us at no cost to you. Click here for more info.
---
We are proud members of the Australasian College of Nutritional and Environmental Medicine. We share their passion for integrating evidence-based complementary medicine into mainstream practice.

We are approved under the Australian Health Practitioner Regulation Agency and the NSW (New South Wales) Pharmacy Board to operate as a pharmacy. Our Pharmacists are also fully registered with these authorities.
Our Pharmacists are members of the PSA (Pharmaceutical Society of Australia).
We are part of the ATMS (Australian Traditional Medicine Society). ATMS promotes and represents professional practitioners of natural medicine - encouraging and pursuing the highest ideals of professionalism.
We are a fully accredited member of the Quality Care Pharmacy Program which run by the Pharmacy Guild. To ensure that pharmacies must undergo an external audit every two years.
We are a member of the Pharmacy Guild which ensures that pharmacies meet the Australian Standard.
We are approved by Medicare Australia to dispense PBS (Pharmaceutical Benefits Scheme) medication.