As seen on 60 minutes - In Stock
Bubs Goat Milk Formula (formerly known as Naure Bubs) is exclusively formulated for tiny Australian tummies, providing the building blocks to promote healthy growth & development.
Why do we recommend Bubs Goat's Milk Formula?
It's made from whole goat milk powder (40% goat milk solids).
The protein profile in goat milk is similar to breast milk (significantly more so than cow's milk).
Goat milk protein forms smaller finer curd making it much easier to digest and absorb, so it is a gentle solution for sensitive digestion.
Goat milk is rich in alpha-s2-casein (aka A2 Protein), unlike cow's milk which is high in alpha-s1-casein (aka A1 protein) and known to cause allergic reactions in some babies. Hence it is a good alternative for bubs with cow milk protein allergens.
It also contains: prebiotic GOS, which aids digestive system; omega 3 & 6, which is great for brain, eye and nerve development.
Bubs Goat Milk Formula Products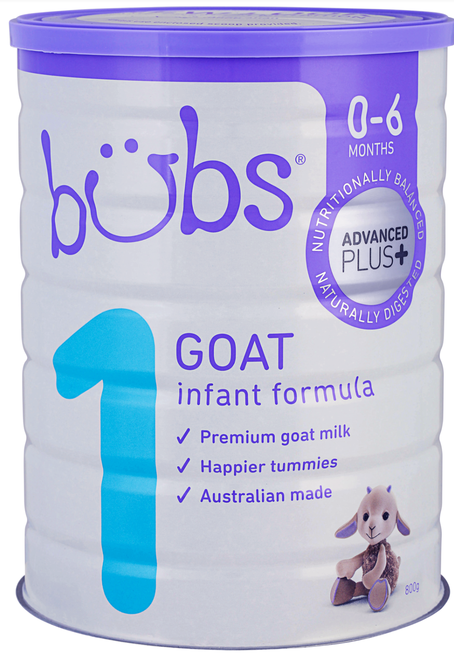 Stage 1
Bubs Goat Infant Formula (0-6months)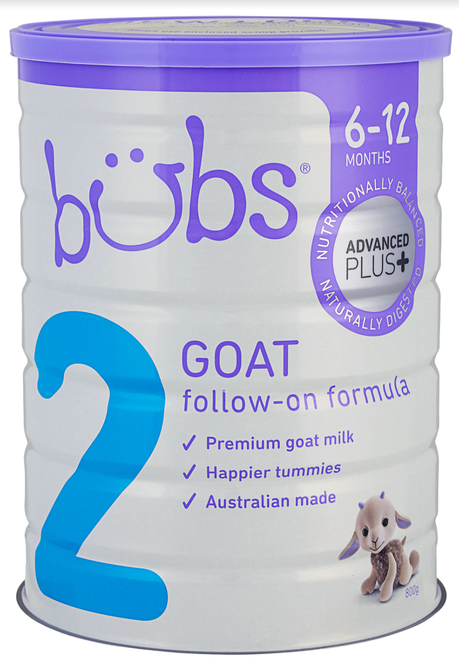 Stage 2
Bubs Goat Follow-On Formula (6-12months)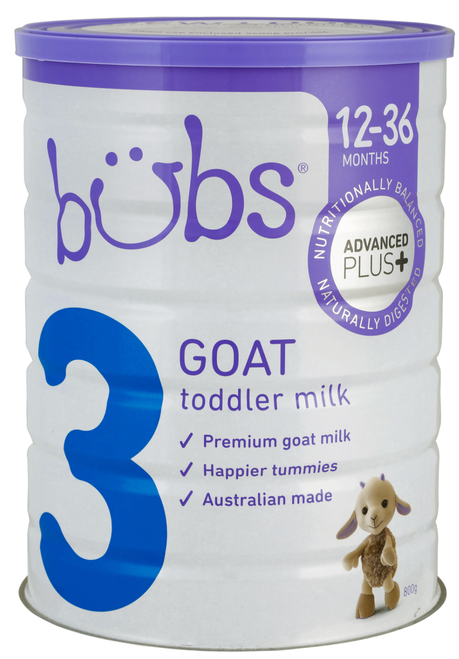 Stage 3
Bubs Goat Toddler Formula (12-36months)